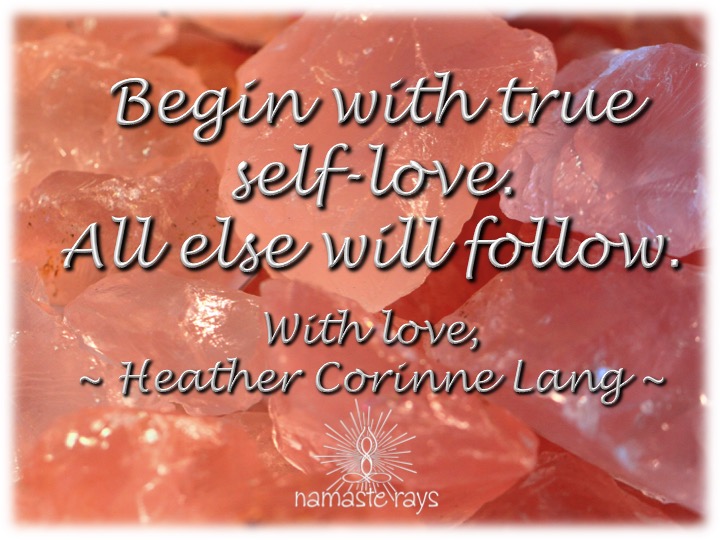 I started my ascension journey in December of 2018, thanks to a friend who was excited about her journey and kept sharing with me. Once I learned that when I could clear all my karma and be out of the reincarnation cycle, I was hooked! And, I had been working with the Ascended Masters in my energy work (Reiki).
Just recently, I learned that my Higher Self is on the 3rd Ray of Unconditional Love, with a dark pink ruby color. I have more to discover about my Higher Self, however just knowing this makes a lot of sense to me. I have been speaking about this highest of vibrational energy, Unconditional Love for many years. And, just a few years ago, I became very attracted to pink. My Higher Self apparently was attempting to provide me the information I had been asking for, which was the Ray & Color. There is more information on Ascension, the Rays and the Ascended Masters on the Ascension with the Ascended Masters website ~
Our egos do tend to get in our way in life. And, mine was no exception. However, one day I said to my Higher Self "please give me a very specific message/sign to help me know your Ray and color." Immediately, the word that popped into my head was "Oleander". Now, I don't tend to think about or even have this flower at all. It felt meaningful, so I looked up the meaning of this flower, and it was all about love. Then, I was reminded by my higher self that often, I would smell a flower like Jasmine when s/he was around. So, I looked that up too. Yes, all about love. I had my answer and had it confirmed with one of the ladies who runs the Ascension website.
I'm excited to learn more about Unconditional Love, my Higher Self and what is to come. My Higher Self also confirmed with me that I was to get and share about this new quantum technology I had been researching for a couple of months. And, I'm very excited to share it with you! My Live Event is scheduled for Tuesday, August 23, 2022 at 12:15pm EST. If you are unable to attend, it will be recorded! Hit the "Live Event" button which will take you to the event, and you can hit "notify me".
I'm all about wanting to help others feel better, heal and live happier. Back in 2000, I stared yoga to make myself feel better, and then shared yoga with others. I am constantly looking for the next thing to help from Liquid Silver and supplements, to essential oils, to becoming a Reiki Master & Teacher, ascension and now this new technology, that I'm sharing with Unconditional Love for myself and you.
Blessings of Love & Light!
Heather