Intuitive Energy Healing Sessions
I blend my Reiki sessions with any intuitive messages from guides, guardians, angels and more, along with any intuitive life coaching as needed.  The sessions can help you heal yourself, while creating more understanding, awakening, transformation and evolution to shine your most brilliant light. Find out more about Reiki on my Reiki page.
The Akashic Records are a record of your past and all your past lives to help you understand your current life lessons, soul contracts and past life soul connections. They are like a past life reading, but they are also a very healing space. Therefore, talking about issues within your open Akashic Records, can help you heal from past issues and past life experiences. I am able to blend these readings with intuitive guidance to help you even more. Learn more on my Akashic Records Page.
Sessions available in person & distance via phone or Zoom! 
What is Reiki Energy
This is one of the most asked questions. Reiki is energy.
Energy is everything. Everything is energy. Everyone is energy. Energy makes your heart beat, your mind work, your body function. Energy helps us think, it helps us move. Energy is collected, shared, and released within our bodies and all around us. Our physical bodies, our mental bodies, our emotional bodies, our spiritual bodies, our astral bodies, our etheric bodies, and so on, are all energy.
We can use our 5 senses to hear, see, feel, taste and smell energy. For instance, think of the wind blowing. The wind is energy, and we can hear and can see what that energy does to the leaves of trees. Lightening is a form of energy release we can see and hear. We can also use our psychic or intuitive senses to understand energy. We all have these psychic senses, and some of us have strengthened them more than others. However, have you felt someone behind you, and when you turn, there they are? Have you thought of someone and they call you? This is your psychic senses picking up on energy coming from the other person.
Essentially a Reiki Master helps people heal/help themselves by providing, understanding and translating energy.
Reiki Masters (those who have been trained in Reiki energy work) use physical and intuitive senses to understand the energy of a client, as well as, provide more energy to the client. Reiki Masters focus on bringing in more energy through themselves, and "sending" this energy into the client. The Reiki Master can intend the energy to help in a certain way, AND the energy will do what the client needs most at that time. Thus the energy itself has its own intelligence. The Reiki Master also "reads" or "intuits" the energy of the client. A Reiki Master can intuit (feel, see, hear, know, etc) what may be happening within a client, and then assist the energy (both of the client and the energy going to the client).
Reiki energy is a technique to help others in many different ways. It can help clients to:
Rest & relax
Revitalize & rejuvenate
Balance, ground, calm & center
Reduce stress, worry, anxiety
Awaken/Strengthen intuition & spiritual connection
Create clarity
Increase joy, peace & harmony
Help you heal yourself, mind, body & soul
Help increase self-confidence, self-love, self-respect and self-understanding
Help release old patterns, thoughts & beliefs
Help release the past & past lives
Guide you on your soul journey….and MUCH MORE!
Reiki energy has the ability to help you in any way you need, as long as you are open, believing and truly want to help yourself. I have written many articles on this topic you can find on my blog (see below). Please contact me if you have questions or would like to discuss it further.
What are the Akashic Records?
The Akashic Records are a record of every soul's previous lifetimes, whether on this planet or another. They are like an encyclopedia of where you have lived, previous soul connections, what you did in these lifetimes and to whom, what lessons you have previously learned, plus, they can provide reasons why you are experiencing certain people and situations in this lifetime. The Akashic records can help us understand our soul journey in this lifetime, our life purpose and provide insights into fulfilling them, as well as, helping us heal and grow. They can tell us if we have soul contracts with others, and what those contracts entail. Soul contracts are entered into between two souls of the same soul tribe prior to manifesting into physical, or human, form. These contracts are to help each other in our physical manifestations in many different ways from soul mates, to soul friends, to soul families.
The records are in Spirit, existing within no time or space. They cannot predict the future, as they are a record of the past. Every word, action, thought and feeling ever expressed in the past and in past lives are recorded on your individual soul record. Because they exist in no time and space, they are, also, all lifetimes at the same time. Due to this, they are like viewing past lifetimes in "real time" or as if it's happening in your current understanding of now. It is a simultaneous multi-dimensional, multi-timeline existence of all your lives happening right now and all your lives that have existed in the past. Since endless possibilities exist within the Divine, and the Akashic is of the Divine, if you were to ask a future based question, the answer would always be yes.
For example, if you asked if you would marry your current boyfriend, the answer would be yes. If you were to ask if you would not marry your current boyfriend, the answer would be yes. This defines our individual Divine infinite potential to access any possibility. It reflects our soul's innate power and ability to manifest our dream's desires, as we are also of the Divine. This concept of the records being both of the past and not of space and time can be difficult to grasp. However, it is best to think they are records, just like someone recording their biography, yet it encompasses all the lives you have had across all dimensions, timelines and universes, not just this current human life. Therefore, the records will only provide you answers that you are ready and willing to hear about the past, as we humans understand it.
The Akashic Records have Lords, Masters and Spirit Keepers who work with your angels and spirit guides when accessing them. Think of these Lords and Keepers as running the ultimate Library, both incredibly wise and all knowing. When I access them, I always see a Judge-like Lord, similar to the Justice Tarot card, keeping balance by providing the information you need with justice for all. At times, you will not be given an answer to a question you may have, which is for your best interests at the time. I also see all the Lords, Masters and Keepers in a large circle, similar to a coliseum, with a large light energy mandala on the floor. Light energy flows in and out of the mandala like waves, sometimes appearing as a vortex, or flowing in an infinity pattern, among others, depending on the situation being discussed or questioned. I can read the energy, as well as obtain answers from the governing Bodies and spirit guides of the client. This space is very sacred, fluid, uplifting, and energizing. It is also a very healing space. The soul of the reading, whether it is myself or a client, appears to me in the middle of this mandala for the duration of the reading. At times the answers are given as visions of other lifetimes, and "played" within this sacred circle. Other times, it is messages from the Lords, Masters, Keepers and Spirit Guides.
In some instances, you may not be ready to work on a particular lesson, or haven't learned a previous lesson, which will help you in a certain aspect. Therefore, it is important to have a list of questions to ask the Lords and Masters to ensure you are able to obtain the information which will assist and guide you in a particular situation, relationship or time. (I'm able to provide sample questions if needed to help you in creating your questions, and am happy to guide you along with properly worded questions in the session. Some sample questions are listed below.) It is important to note, you are not able to access other people's records without their permission. When I provide Akashic Record readings, therefore, the client must give me permission, plus their current full name, for instance, a birth name. But, if someone has legally changed their name, it is the new one used. If you have a soul connection, past life or soul contract you are asking about, the other person in this connection/life/contract is also affected by the reading with the energy of the Akashic Records as well. Because of the connection to another soul, the information contained in the records are your interactions with that soul in the past, and therefore, the information can be provided in a session about the other person or soul in just that particular instance.
I have found the records are also an extremely healing space. Discussing issues with others within this space provides a healing energy to the situation, the client and whomever is part of the situation. When I combine Reiki and the Akashic Records, a deeper, more powerful healing energy can be sent to the client from Spirit. Although, I only do this with individuals who have been using energy work and are at a vibrational level to handle the extra energy. A first time client may not be able to withstand the energy if they haven't experienced any yet, and therefore, only Reiki or an Akashic Record reading is provided. Using the Akashic Records in life coaching situations helps to provide healing energy to the relationship and situation. It is still up to the individual to do the work, but with this energy, it lightens the experience of working through the situation.
For example, I did an Akashic Record reading with a friend, and simply discussed the issues I had with a particular person. The next time I spoke to this person, those issues no longer existed. I wasn't as frustrated by them and the person was no longer expressing them in the same way. Even though we couldn't access the other person's records, as it is against Universal laws, because we had a past soul connection, the healing energy flowed also to that person, and any interactions this person had with me could be provided. I discovered, this person was a very manipulative and controlling mother of mine in a couple of former lifetimes, which was completely in line with the behaviors I was experiencing. Part of my life path this time was to work on healing this connection. And, now, this relationship is much better.
Accessing your records by asking questions or simply using the open space to discuss issues can be a very helpful and healing experience, one which, I highly recommend to help learn life lessons, awaken and transform your self in amazing ways. I'm can also help you form the right questions, or guide you in the discussion.
Sample questions:
Did I have a previous life with this person?
What happened in this other lifetime with this person?
Have I had multiple lifetimes with this person?
What lesson am I supposed to learn?
Do I have a soul contract with this person?
What happened in a previous life that is causing this to happen to me?
Why am I having this problem with my boss/friend/mother/sibling?
Is this person a soul mate/dual flame from another lifetime?
Did I know this person in a former life?
What type of connection did I have to this place?
Did I ever live in this place?
Why do I feel drawn to this place?
20 Minute Service: $33
30 Minute Service: $55
60 Minute Service: $95
For more information, a consultation or to book a session please contact me: Heather@NamasteRays.com or call/text me at 440-864-0156.
Gift Certificates are available for any denomination! Or purchase an entire half hour or full hour session. Please contact me at Heather@NamasteRays.com and let me know the amount you are purchasing and the person's name. I will create the gift certificate and email it to you once you have paid via my PayPal account. Thank you kindly!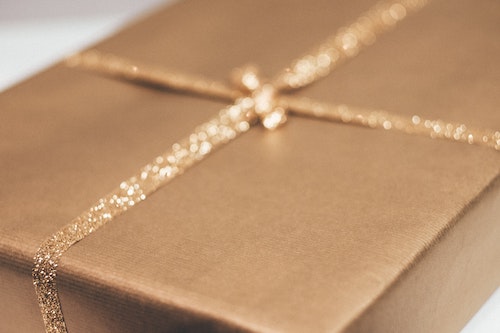 What Others are Saying
I can't believe how much life has changed since I first started with you!!
Dharma (Luci), Canberra, Australia (August 2020
I had my first Akashic Records Reading with Heather this morning, and it was absolutely amazing, to say the least. I genuinely feel so much lighter physically, mentally and emotionally. I feel like I've been floating on a beautiful cloud all day. I'm already looking forward to our next session!
Josie, Canberra, Australia (August 2020)
Thank you to Heather… in her helping hand in my healing process. Looking forward to the next Reiki session and Akashic journey.
Dori, Solon, Ohio (July 2020)
Heather is very gifted & intuitive. She easily accessed my Akashic records & helped me understand & integrate what I received. I would highly recommend sessions with Heather.
Annie, NM (May 2020)
Heather's intuitive abilities will dazzle you, get into the session flow and discover anything from past lives to messages from loved ones. I'm sure you'll enjoy it as much as I did!
Tamara, NM (July 2020)
I had a private session with Heather Lang this week. She was able to connect 3 things for me that were not obviously related. We visited the Akasic records & used Tarot. Heather is truly gifted in the ability to intuitively provide a genuinely rewarding experience.
Mary S., Redondo Beach, CA (May 2020)
You opened my 3 eyes, my heart, and my soul to a new paradigm
You opened my 3 eyes, my heart, and my soul to a new paradigm of thought and perspective in an awakened world. You've been open and willing to share your wisdom, insight, the fresh way you see life, the kindness, beauty and truth of your beautiful soul. Little did I know this incredible Soul I had met would be my guide to becoming the Love I AM. Your very BEing is LOVE and whether you realize or not, you showed me how to become that  LOVE. I can't begin to say enough thank-you's for BEing the perfect guide on my quest.
Gary Hinebaugh, Arizona
We've all heard the saying that certain people come into your life for a reason, sometimes we will never know what that reason is. In my case I know why such a beautiful soul came into my life and I will be forever grateful.
To this day everyone who knows me can see the change
I was taking yoga classes with Heather as the teacher and during one of those classes something profound and life changing happened to me. I had been fighting some personal demons and I was losing the battle until that day……at the end of the class through her words, her voice and her calm presence I was able to let go. I let it all go in a in a cloud of black smoke that came from my core. To this day everyone who knows me can see the change. I am happier than I've ever been in my whole life, happy in my soul and Heather will always be my saving Angel! She literally changed my life! She has genuine beautiful, loving soul and she absolutely loves helping others find their path of happiness!
Leslie
Heather is my go-to person for doing Akashic Record work
I have worked with Heather for years at our monthly Reiki clinics. It is amazing how she is able to see the actual energy and also see and hear any angels or spirit guides or loved ones who have crossed over who may be coming to help heal the client. Animal guides or totems may come in to the session as well, and it is definitely helpful to be able to receive their messages and guidance in addition to the Reiki energy. Heather is my go-to person for doing Akashic Record work as she can accurately get information from my records for use in my own spiritual development. Heather has many gifts and is constantly working to learn and develop more, yet she is humble and nonjudgmental. Her desire to help others is true and dear to her heart, and the first thing you will notice when you meet her. One can feel perfectly comfortable and confident when working with Heather in any of the healing modalities she offers.
Tammy Manzo, Reiki Master
She facilitates transformative energy healings
Heather is an incredibly effective healer. She facilitates transformative energy healings in a way that is both gentle and powerful. During my session with her she brought in healing energies that targeted several trauma related blockages. As I continue to work with the healing energies that came in through Heather's work with me, I see clear and distinct change in the blockages she addressed. I would recommend Heather to anyone who is seeking a compassionate and effective healer.
Sloan, Texas, USA
Heather is a fabulous healer and highly professional. After the initial relaxation, she provided lots of information and explained everything in detail, making sure I really got the full benefit. I got so much out of my hour long session. I am very impressed and highly recommend her.
Ralph Savoy, Millbrook, NY
I had an amazing experience
I am so grateful to Heather for her powerful yet gentle approach and abundance of healing skills. I didn't have a pressing matter when I approached her for a session. I felt called to experience her magic. I love investing in my health and well-being so I jumped in with both feet. I had an amazing experience. Heather took me into a deep state of relaxation throughout my session. I felt so much love, received great advice and numerous healing gifts. I highly recommend reaching out to Heather if you are looking for a true and trusted healing friend.
Ellie Savoy, Millbrook, NY
Heather walked me patiently and deftly through my first Akashic Record reading. Her intuitive powers are clearly well developed both wide and deep. She is a pleasure to work with. I felt like I had a friend for life by the end of our session together.
Elizabeth Kipp, Lawrence, KS, USA
Her gentle but effective energy treatments really and truly helped and expedited my body's recovery time
I am so grateful to personally know and trust someone locally that I can go to for Natural Healing. I first went to Heather for a Reiki treatment after a hard fall off a horse and my insides were so bruised and shaken. Her gentle but effective energy treatments really and truly helped and expedited my body's recovery time. I have since gone for various reasons, sinus, joint, whenever I felt like I needed healing from within and on the outside. I also discovered through one of Heather's treatments that my grandmother whom I never met, was present which was a real blessing to me and I have since been talking to her in my prayers. I will continue to go to Heather for Reiki treatments and feel good about referring her to anyone.
Celia, Ohio, USA
I was absolutely amazed by the energy level and healing power of Reiki
I was extremely skeptical when I heard about the powers of Reiki and thought there is no way this could possibly work! Then, when I flipped my 4-wheeler and hurt my shoulder I first went to the doctor. The doctor said it would heal; no breaks just bruised, but time will heal it. Well, after 3 weeks it was not getting any better so I thought "what the heck I will give Reiki a try." I was absolutely amazed by the energy level and healing power of Reiki. After one treatment my shoulder was recognizably better and after just 3 or 4 treatments my range of motion was back to 100% and the pain was gone! In addition to the relief from the pain, Reiki has a way of re-energizing your body and soul. I would highly recommend Reiki for any type of muscle healing you may need, as well as for relaxation and general uplifting of your spirit to increase your sense of wellbeing.
Terri, Ohio, USA
Heather, your reading for me is very accurate! It touched on all areas that I have been dealing with. I highly recommend anyone to have a reading with you. Thank you so much. Blessings
Lyn Deacon, Australia
I greatly appreciated your time, your skills and the knowledge you shared with me
I participated in an Akashic Record Reading with Heather recently and found it to be extremely helpful and beneficial. Sometimes we all just need validation in relation to what we may be experiencing as we are indeed living in very interesting times where much is shifting, changing and more and more conscious awareness is occurring for ever so many. Our logic often doubts what we intuitively just "know" or we may be experiencing so much internally we just need to organize our thoughts in such a way that rather than them churning and muddying the waters we can still them and gain clarity. For me my session with Heather brought both validation of what I intuitively knew and confirmed also for me the course of action I had been thinking about taking was the right one for me to take. There were a few twists, turns and surprises in the reading, which also assisted me enormously. Thank you so much Heather, I greatly appreciated your time, your skills and the knowledge you shared with me, all of which enabled me to just get on with it, with ease. Namaste.
Maree, Victoria, Australia
With knowing only what googled had to offer, I was nervous about having my Akashic records open. Heather guided me with such ease and compassion, making the experience unforgettable!! She made a friend in life with me! Thank you again so much!
Dana Ashley, Bucks County, Pennsylvania
I remember tears of joy just rolling down my face as this healing continued
I contacted Heather Lang in early 2014 after I had a very severe accident with multiple injuries. Traditional medicine was not healing me and I was desperate for help. After discussing my physical and mental status with her I felt she really understood what it would take to heal my body, mind and soul. ~My first reiki session with Heather was nothing short of amazing. I went into it very open minded but not knowing what to expect. Within just a few minutes I could actually feel the healing happening in the areas of my body that were so traumatized. I remember tears of joy just rolling down my face as this healing continued. It was like I knew I finally had divine intervention. During this session my vibration level was very low and Heather was able to raise it and also describe to me in detail after the session what was happening with each of my chakras. I felt so much better after just one session. My energy was amazing and pain reduced. We made a plan for my wellness. Since that first session I continue to utilize Heather. She has a very loving approach, great listener, patient, caring and always on the mark with whatever life experiences you may need help with to move forward. She is truly gifted and anyone that has the opportunity to work with her will be truly be blessed by her gifts.
Darlene, NH, USA